The sculptures in our hotel
The small museum of Àngels Freixanet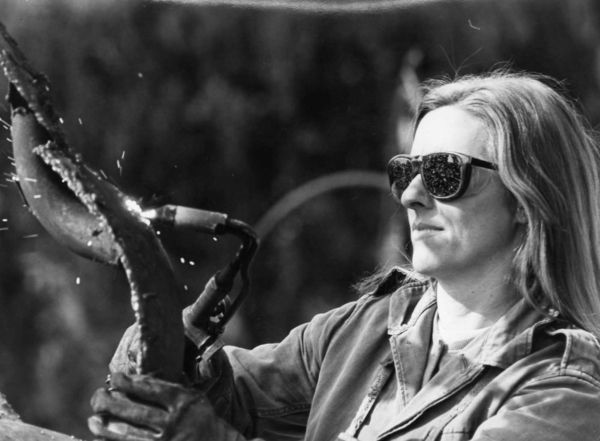 'Àngels Freixanet gives things that were nature (wood, iron, coal) another opportunity, going from machinery, to scrap, and finally to reconstructed sculptures.' MANUEL VÁZQUEZ MONTALBÁN
La Freixera has become a small museum of popular Manresa sculptures. The lobby features the sculptured iron and wood table Amanita (1996), creating a powerful first impression of the hotel. The works are not only perfectly adapted to their environment, they also enhance it; the Correlació (1991) sculpture, made of painted iron, replaces a deteriorated pilaster, whilst inside the Lledoner room, the Barca varada (1999) iron work sails inside an old sink.
Àngels Freixanet is an internationally renowned sculptor. His work is exhibited in different museums across Spain and in the cities of Paris and Porto.
Still within the Freixera, it is worth mentioning Rusc verd (1993), a piece of painted iron and bronze in the Gothic patio, and Galleda i suport (2015), in painted iron, which can be used to draw water from the well located in the hotel's dining room.